Genesis 12:2 New International Version (NIV)
"I will make you into a great nation,and I will bless you; I will make your name great,and you will be a blessing.
The purpose of the blessing of God on His Children is for us to be a blessing to humanity. This month at The Bridge Network, our Host Pastor Francis E Madojemu will be teaching us on THE BLESSED BUSINESS.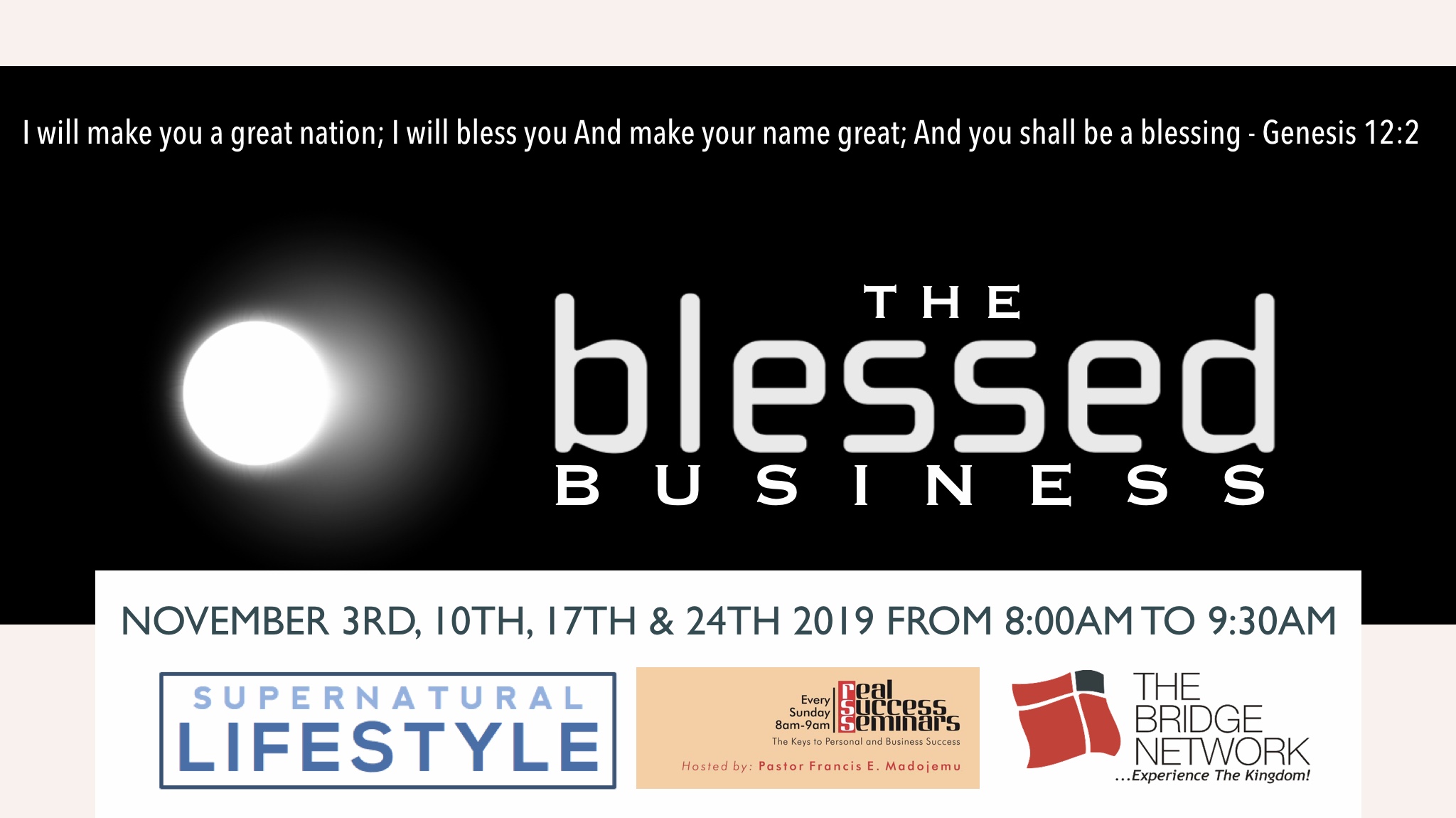 Join us as we explore Kingdom Principles to Manifestations of Gods Blessings on our Businesses. it promises to be impactful and transformative. BE THERE